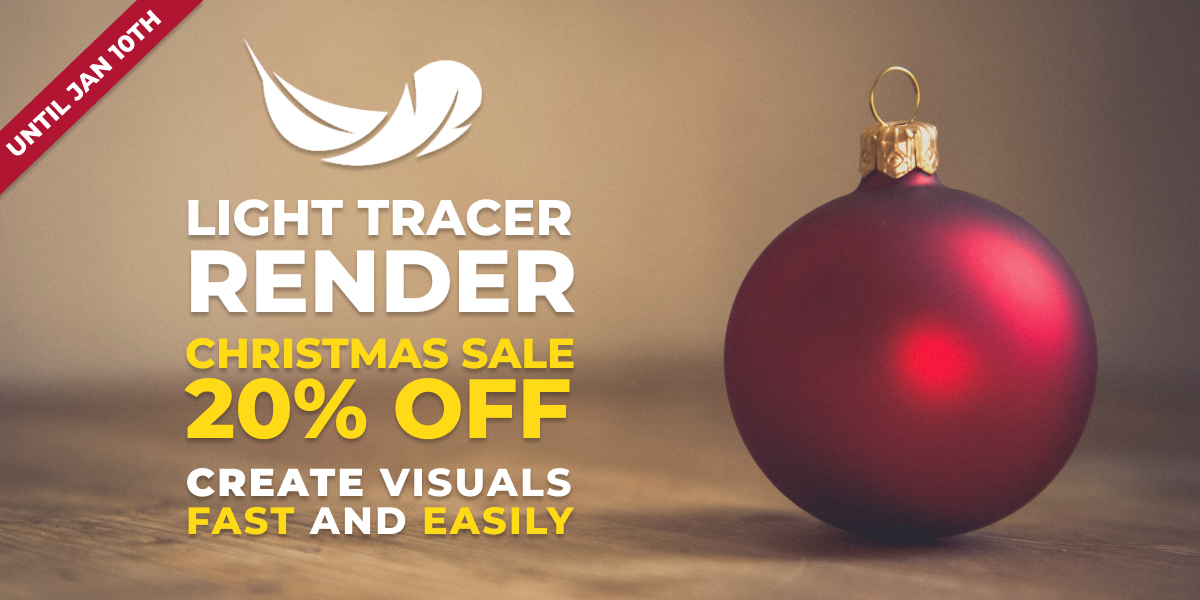 Christmas Sale 2021
Dear friends!
The end of the year is close, and we wanted to wish you all a great holiday season and a New Year filled with happiness and success!
Let us say a big thank-you for your continued trust and for allowing us to be a part of your artwork. Special thanks to active members of our Discord community! Without your feedback and participation, the major releases during 2021 would not have been possible.
Our team wishes you all a Merry Christmas and a Happy New Year! To celebrate the season, we just created a 20% OFF discount code which you can use to buy a subscription or perpetual license: LT2022.
Thank you all, and Merry Christmas!
Start using Light Tracer Render today